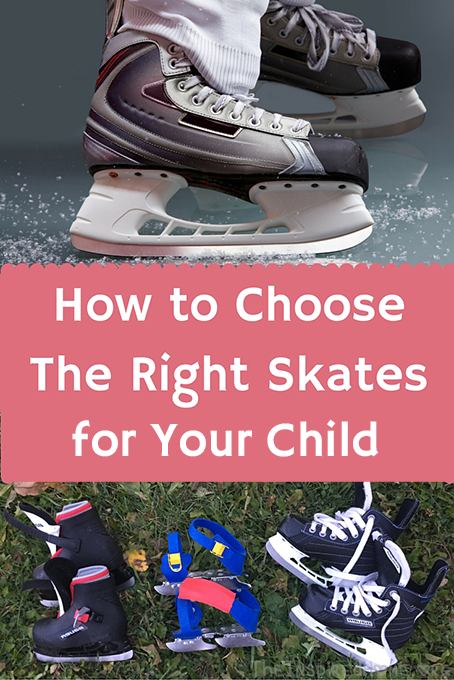 Skating is a quintessential part of our Canadian winters, and one that I love. From my families' backyard rink to my husband who is a huge hockey guy, I knew that ice would a part of our active family life. My kids were on ice long before they could walk – in the stroller that is – being pushed around the rink as fast as mom or dad could go.
With adding any outdoor activity, there is gear that goes along with it. Finding the right size skates for a toddler wasn't an easy task!
Choices for Skates
Moulded Boot
Bauer Lil Champ, Available in toddler sizes 6/7, 7/8, 8/9, 9/10, 11/12
Bobs
Strap on to Winter Boots for children who are just learning to skate.
Adjustable, says fits toddler size 6, but we have used on boots sized 4+, buy now
Hockey Skates
Bauer Kids Skates start in Toddler Size 10+
We typically buy a size bigger than what our kids are currently wearing & pair them with a pair of tubes socks with wool socks overtop
Don't Forget!
When fitting skates, get your child to bend their knee and push their foot to the very front of the skate. Feel the end for their big toe, and try to insert 2 fingers into the back of the skate. If you can do so and it's snug, then it's the right skate. If you can't get two fingers in, the skate is too small.
If you buy your skates at Canadian Tire (like we do), the Sports & Recreation associate will sharpen them for you at most stores. Make sure you step on to the ice with sharpened skates – forgetting to do so makes the process a lot harder!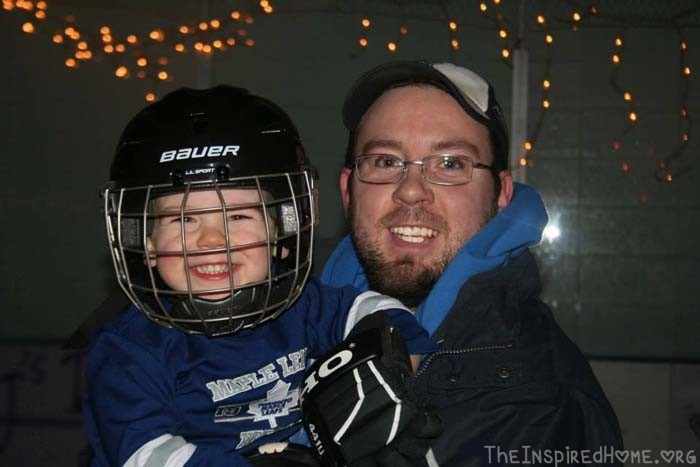 Helmets are mandatory at almost every arena these days. Bauer makes a multi-sport helmet perfect for little heads called Lil Sport that even comes with a ski strap. It's been a really durable helmet for sledding, skating and hopefully, eventually, skiing.